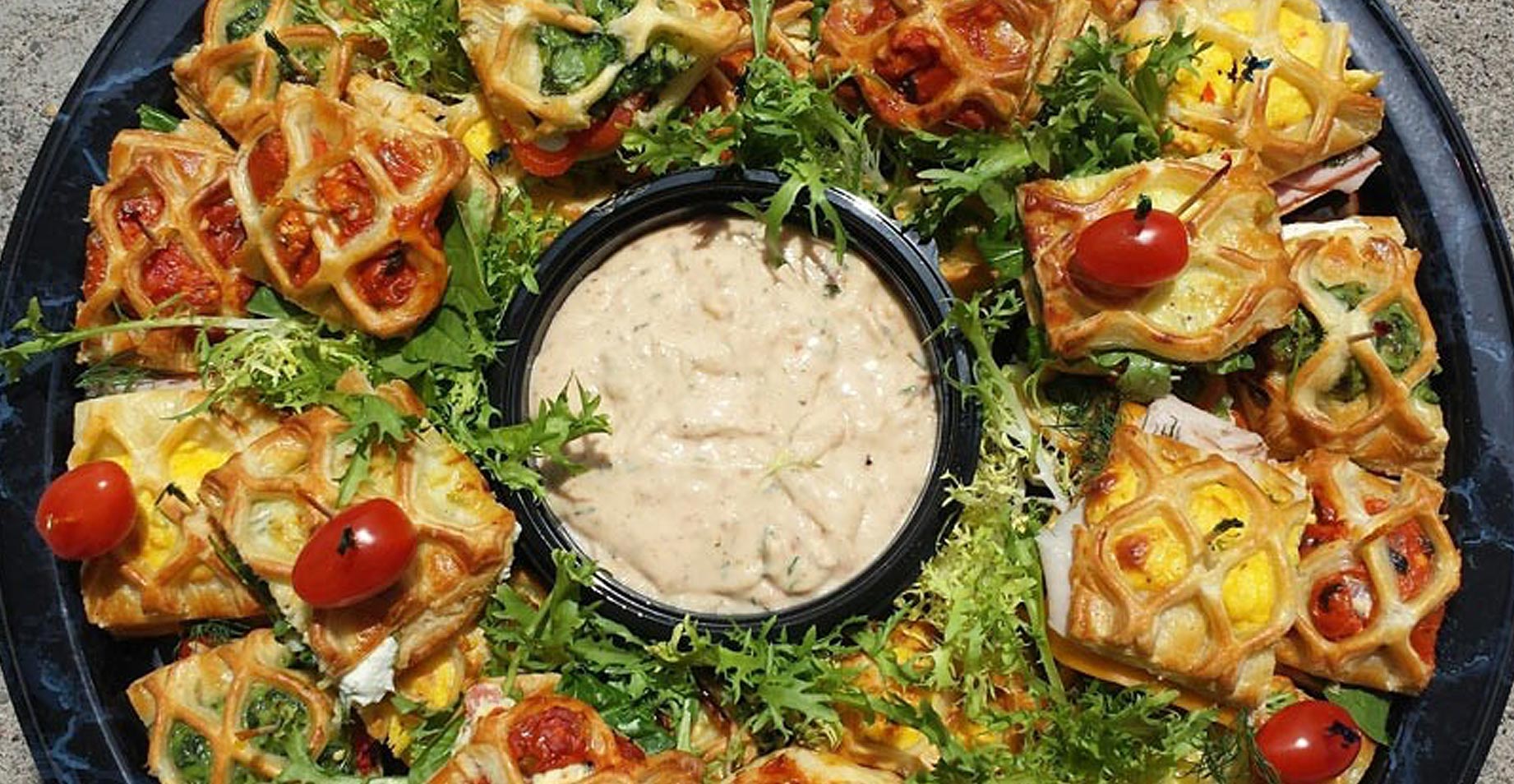 SAVORY BREAKFAST SANDWICHES
Includes two pieces of pastry sandwiches per person with single yogurt and fresh sliced fruit. Pastry sandwiches include:
Tomato & Olive Pastry – Filled with spinach, egg, bruschetta, black olives, sausage
Parmesan & Egg Pastry – Filled with ham, cheddar cheese, fresh dill
Spinach & Feta Pastry – Filled with roasted red pepper, artichoke, jalapeno peppers, bocconcini cheese
Parmesan & Leek Pastry – Filled with arugula, goat cheese, marmalade
11.99 pp (2 pcs ea, 10 person min)
HAVE YOU CONSIDERED ADDING BEVERAGES TO YOUR ORDER?
CHOOSE ANOTHER CATEGORY
You can also order by phone

Orders for next day need to be placed before midnight ET the day before.

Disposable place settings and serving pieces included where applicable.

Cancellation policy: 24 hours notice or subject to 50% surcharge.
Although we strive for accuracy in both copy and illustration, some items may not be shipped exactly as pictured or described on our website or in our menu. We reserve the right to correct any errors. Prices, menu items and availability are subject to change without notice. Delivery available to surrounding areas outside the GTA, additional charge will apply.
Accepted: Amex, Visa and MasterCard