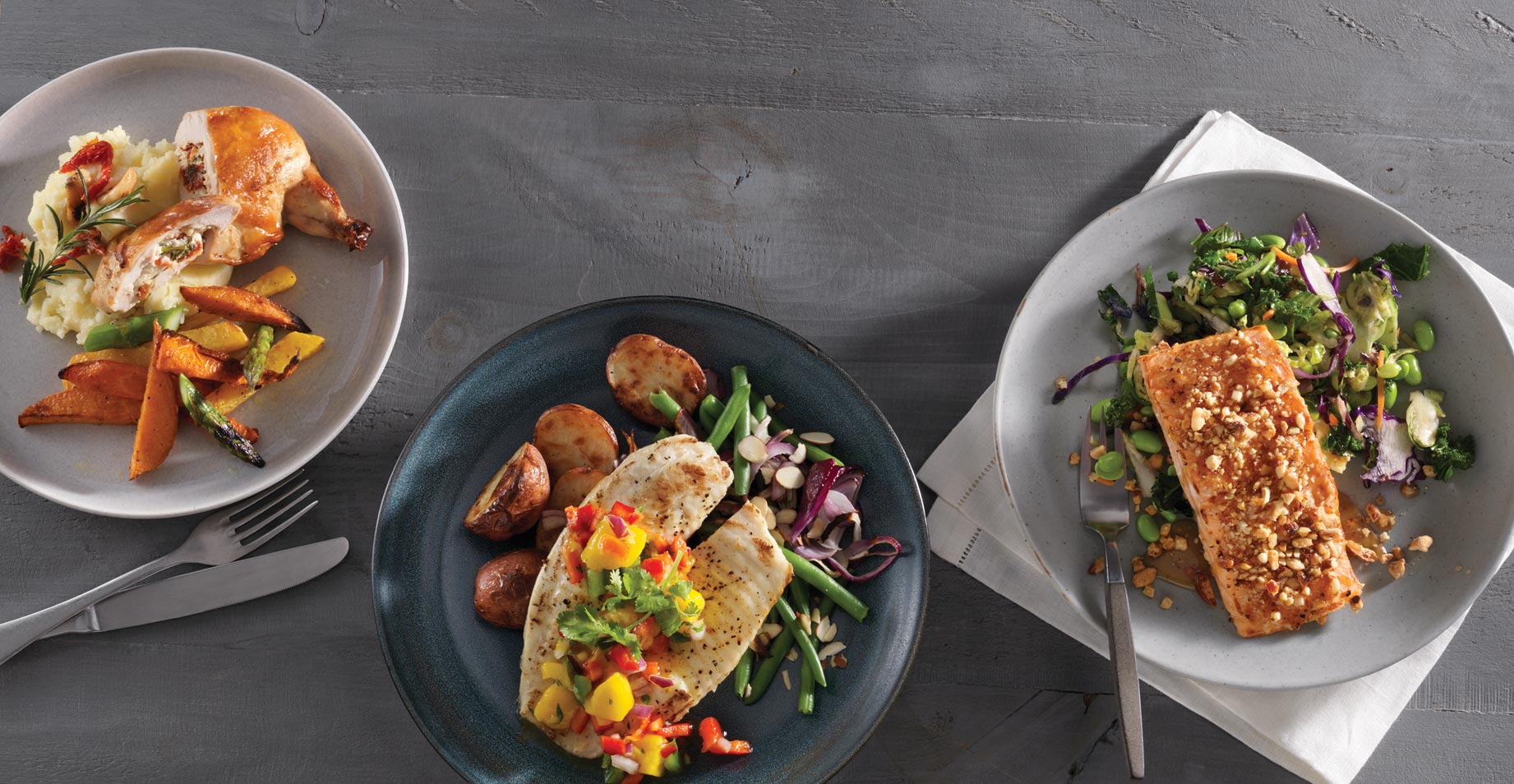 HOT BOARDROOM LUNCH
Enjoy a gourmet buffet hot lunch delivered right to your door. This all-inclusive menu comes complete with plates, cutlery and heating chafers to keep hot and fresh throughout your lunch.
Select from  each of the Salad, Protein and Veggie categories to complete your delicious hot luncheon spread.
From $29.99 pp (10 person min)
Footnotes
1. Super Berry Kale Salad—nappa, cabbage, brussel sprouts, broccoli, kale, pumpkin seeds, craisins, mixed berries in a vidalia onion dressing
2. Stuffed Chicken Supreme with spinach, sundried tomato and goat cheese
3. Vegetarian Quinoa Pilaf edamame, mushrooms,bell peppers, black olives, sundried tomato
4. Pork Tenderloin in an apple fig chutney
5. Chicken Parmesan
6. Veal Parmesan
7. Eggplant Parmesan
8. Top Sirloin Steak with mushroom peppercorn sauce (33.99/PP)
CHOOSE ANOTHER CATEGORY
You can also order by phone

Orders for next day need to be placed before midnight ET the day before.

Disposable place settings and serving pieces included where applicable.

Cancellation policy: 24 hours notice or subject to 50% surcharge.
Although we strive for accuracy in both copy and illustration, some items may not be shipped exactly as pictured or described on our website or in our menu. We reserve the right to correct any errors. Prices, menu items and availability are subject to change without notice. Delivery available to surrounding areas outside the GTA, additional charge will apply.
Accepted: Amex, Visa and MasterCard