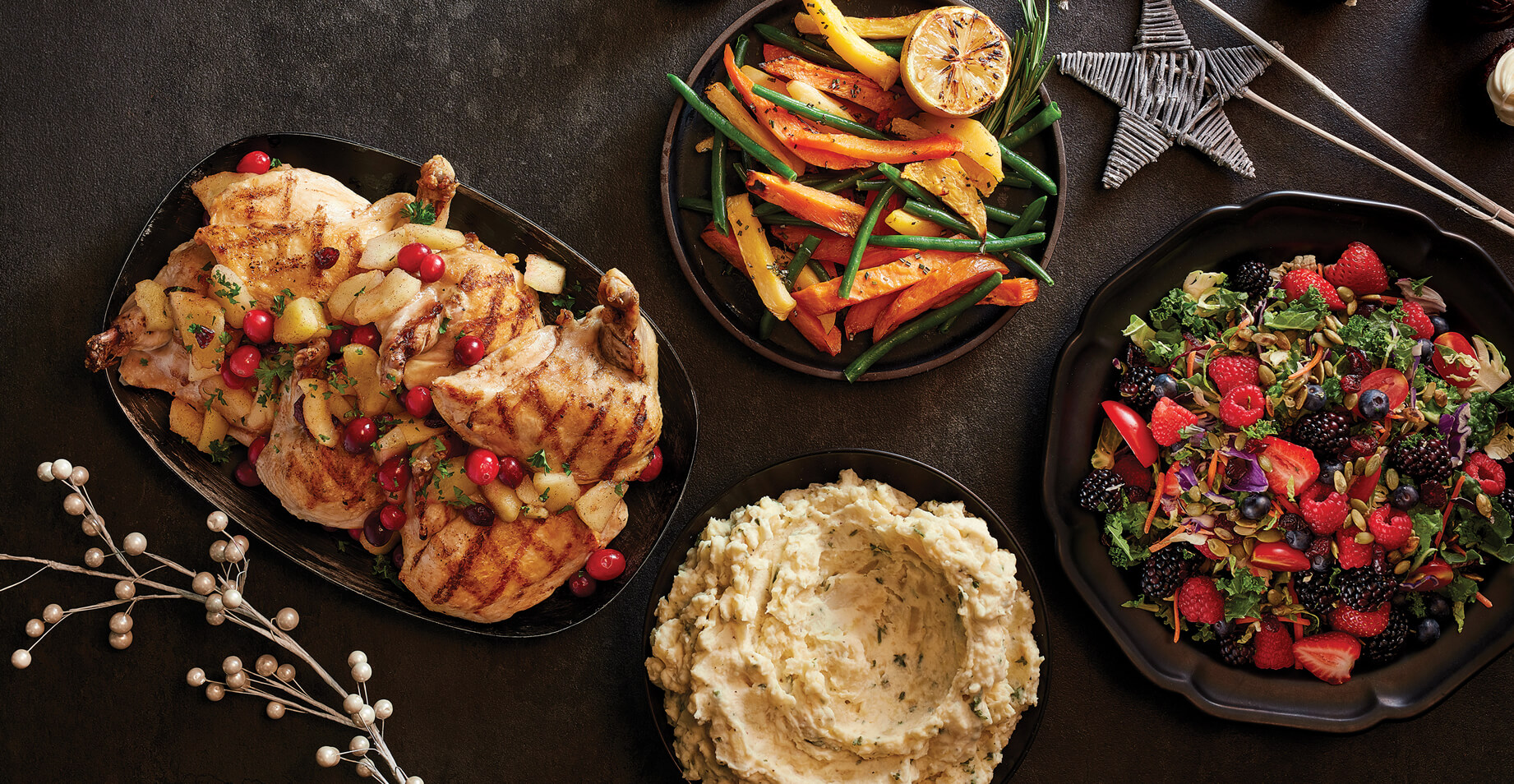 Executive Hot Holiday Lunch
This is no ordinary boardroom lunch – this is the freshest, tastiest, hottest holiday lunch anyone has ever ordered. And you'll be the coolest for ordering it. There won't be any 'Who ordered that?', there'll be 'Can we get that again?' – because you put quality above all else. But don't worry, it's also convenient, within budget and not fast food. Just be sure to get a plate for yourself before it's gone.
Delivered hot  in chafer pans to keep warm.
Super Berry Kale Salad – Kale, sliced Brussels sprouts, red cabbage, carrots, mixed berries, grape tomatoes, dried cranberries, pumpkin seeds with vidalia onion vinaigrette
Honey Apple Chicken Supreme – chicken supreme topped with a home made apple cranberry chutney
Cauliflower Mashed Potatoes
Roasted Root Veggies
Chocolate Dipped Strawberries and Gourmet Mini Cupcakes
Chafers
Dinner Setup 
24.99/person, 10 person minimum
Out of stock
CHOOSE ANOTHER CATEGORY
You can also order by phone

Orders for next day need to be placed before midnight ET the day before.

Disposable place settings and serving pieces included where applicable.

Cancellation policy: 24 hours notice or subject to 50% surcharge.
Although we strive for accuracy in both copy and illustration, some items may not be shipped exactly as pictured or described on our website or in our menu. We reserve the right to correct any errors. Prices, menu items and availability are subject to change without notice. Delivery available to surrounding areas outside the GTA, additional charge will apply.
Accepted: Amex, Visa and MasterCard